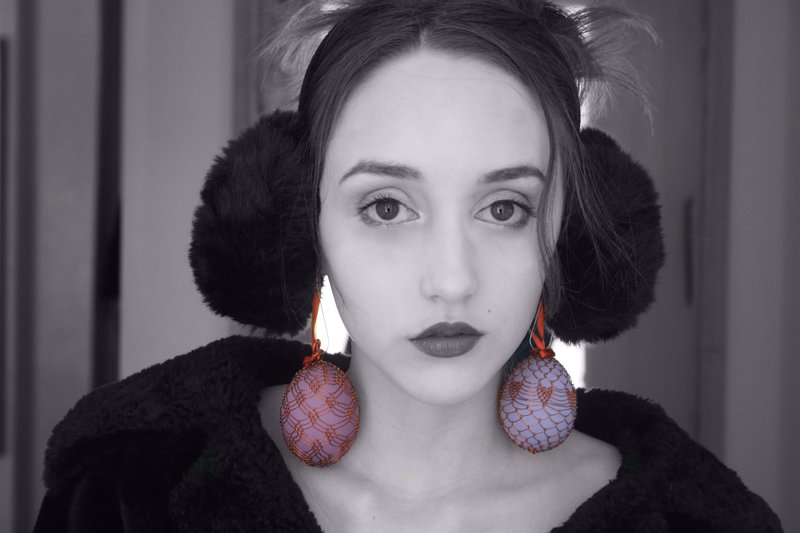 WELCOME!
Thank you for visiting our Press Page!
To see our

front page

featured spread on

Metro New York

Newspaper,
click here
. For our Press Release, see below.
* P R E S S - F O R I M M E DI A T E R E L E A S E *


HAND CRAFTED • ONE OF A KIND • HEIRLOOM QUALITY
CZECH EGGS ANNOUNCES

LIMITED EDITION, HAND CRAFTED REAL EGGS FOR EASTER
Fund Raiser for International Egg Day Exhibition
April 20, 2017

BROOKLYN (December, 2016) – CzechEggs.com, an online retailer of artisanal, hand crafted real hen's eggs, designed and created in the Czech Republic and Brooklyn, is thrilled to debut this year's truly exceptional Spring/Easter Kraslice Series. This year's breathtaking collection showcases some of the finest workmanship seen on such delicate surfaces. The Lost Lace Collection features engraving and detail emulating antique Moravian lace. These unique and treasured eggs were featured in Oscar de la Renta's final timeless and iconic 2014 Wedding show to offset the Spring couture Bridal collection, a confection of exquisite laces and eyelets.
From the Egyptians to the Persians, Russians and Eastern Europeans, people from all corners of the globe have celebrated the egg as a symbol of new life, rebirth, and creation. The Czech traditional Easter eggs are some of the most beautiful, and are collected around the world.


Delicate Engraving, Ornate Wire Wraps, Bold Traditional Symbols, Inspired Design
Designed collaboratively by Slavek Duspiva and a collective of artists, these eggs get their start in the Czech Republic, from small Moravian farms where the humanely raised, farm-bred eggs are larger and more durable. The eggs are cleansed (the protein-rich contents are used by local farmers for various animal feeds, making the process entirely sustainable with minimal waste), then coated with an archival seal to reinforce strength. Then one by one, the design for each egg is sketched onto it's surface and the decorative process can begin. Rich and elaborate design work transforms the egg into a unique and awe-inspiring work of art. A final archival coat is applied to the finished egg to ensure it's workmanship and beauty is protected and can withstand the test of time.


"Our aspiration was to bring attention to this lost art," said Czech Eggs Senior Designer Slavek Duspiva. "This century's long tradition that ties so many cultures together, and is such a stunningly beautiful example of folk craftsmanship can serve as a unifying symbol for our diverse and rich tapestry of peoples across the globe. These eggs remind us that artistry and humanity run the same path and intertwine to bring us together." Czech Eggs is raising funds to mount an exhibition showcasing eggs from around the world for International Egg Day on April 20, 2017. This exhibition would highlight the egg as a symbol of our collective cultural humanity expressed through legend and artistry.

About Czech Eggs
Our Eggs come from a long-standing family owned collective of artists, south of Prague in Moravia, Czech Republic. Each egg takes several hours, and the intricate, marvelous eggs are the result of a collective centuries worth of skill and experience. Each artisan has their specialty and we look forward to their innovative twists on traditional designs, and vibrant new ideas that breathe fresh life into the art form.


Pre-order requests begin February 22nd. This beautiful collection is available through the Czecheggs.com website.

###
Final Note
Please contact us directly for wholesale orders.

For press inquiries or further questions:
Ana Santiago
917-679-4910
Ana@CzechEggs.com